WATER PURIFICATION UNIT
In recent years the general public has become aware of the problem of water contamination. Ultra-pure water is used today mainly in the pharmaceutical industry. Néo Cosmétique decided to install its own water purification unit in within its production site.
The water is demineralized by ion exchange to eliminate any possible dangerous impurities (ex. heavy metals, chlorides ...).
The demineralized water is then treated using UV for decontamination organic. UVs have the advantage of not changing the characteristics water organoleptics and pH.
The final step is ultrafiltration to remove particles of all kinds contained in water. So for our manufacturing, we use ultra pure water certified according to the European and American pharmacopoeia.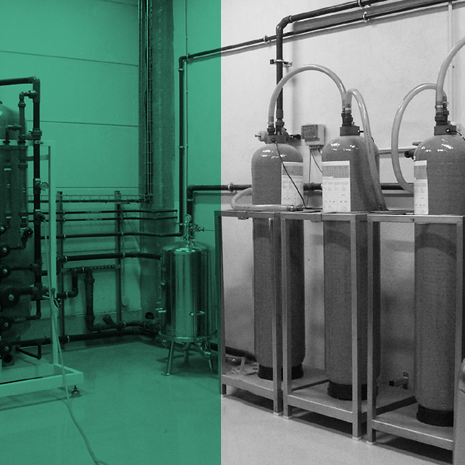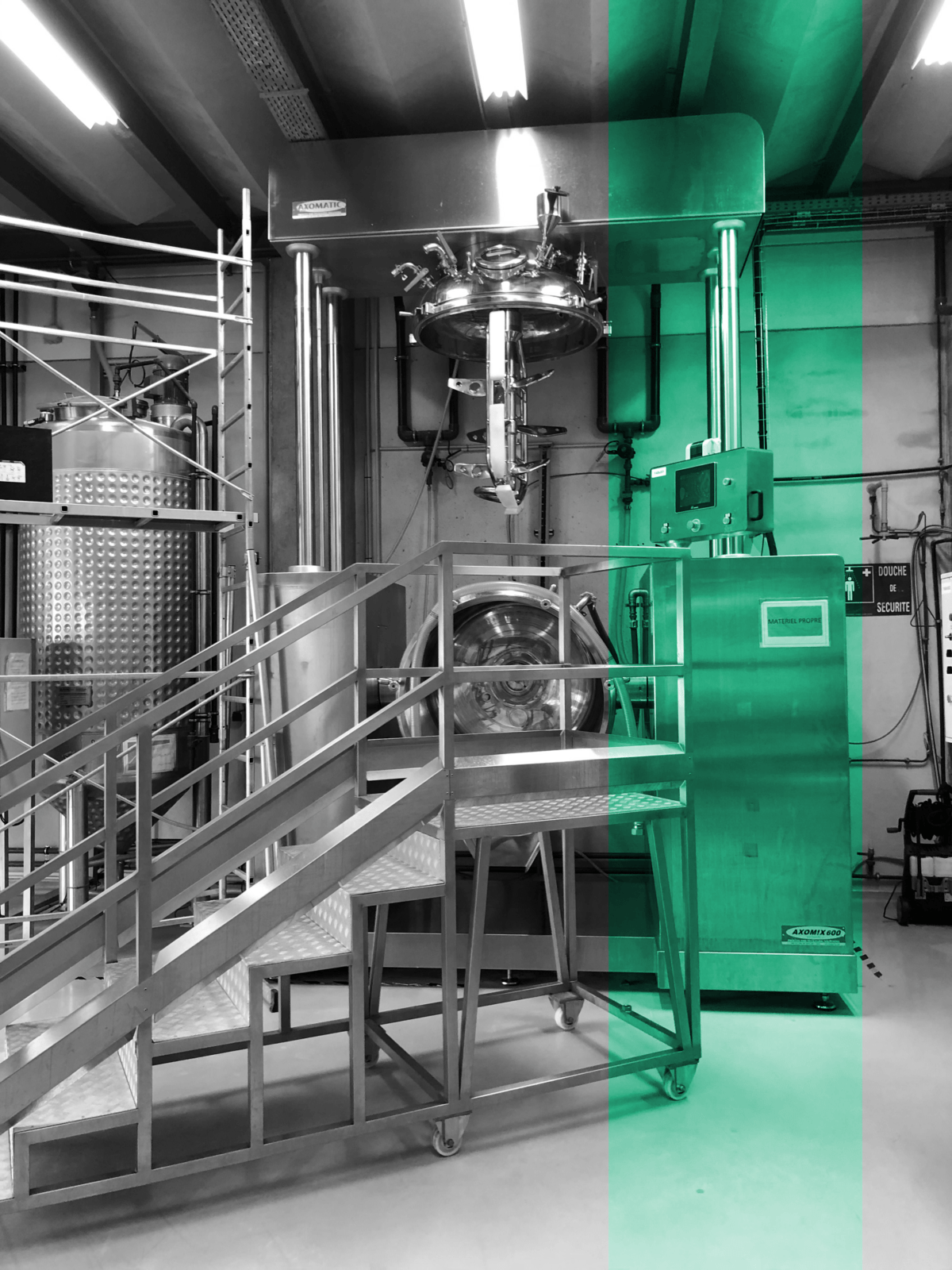 Industrialization is the link between the development of a cosmetic formula in a laboratory and industrial reality.
This step translates the transposition of products from the laboratory to production and helps anticipate unpleasant surprises during the manufacturing process. The in-depth study of industrialization also ensures the optimization of product manufacturing costs. We are a manufacturer and subcontractor of care and health products, with a factory of excellence.

We manufacture a wide range of products in strict compliance with Good Manufacturing Practices GMP ISO 22716.

Our factory, ISO13405: ​​2016 certified, offers very flexible and versatile services. Whether your formula is supplied by your own laboratory or by ours, our production plant meets all of your specifications.

Our industrial equipment adapts to your needs to offer you manufacturing ranging from small to large series. Our capacities in simple mixes are around 1400T / year and in emulsions of around 390T / year.
FILLING
Our filling and assembly lines accept your own packaging but we also provide tailor-made packaging solutions, sourced from selected and approved suppliers.

Our different packaging stations allow us to process various packaging: primary packaging, filling of pots, tubes & pump-dispensers. Our current annual capacity is 3.5 M tubes / year and 1.5 M bottles and jars / year.
In the packaging rooms we work under laminar flow hoods.